HALEO ONPOINT
When was the last time you were confident to take your shirt off at the beach?  
Do you remember when you were in the best shape of your life, with a lean, tight body that made you confident and energized? 
For many of us, due to family, work and other responsibilities, that time may be several years ago and seem out of reach.   
As competitive, active business people who love to exercise, we know that it's NEVER too late to get into the best shape of your life, both physically and mentally!
Seriously. All it takes is desire, dedication, and commitment. At HALEO, we understand first hand what it takes to get into the best shape of your life.  
As two guys that love sports, exercise and pushing ourselves to the limit, we have found ourselves frustrated and disappointed at how we had let ourselves get out of shape.  Especially since we like to think we know how to do it! To help us get back in shape as fast as possible, we have both tried a ton of diet supplements.
Even though the supplement shelves are packed with diet products, we were never 100% confident that those products contained the best, properly dosed nutrients that are truly healthy, not dangerous chemical derivatives that could cause a failed banned substance test or have other side-effects.
So, we decided to create the product we wanted to use ourselves. Luckily we have some of the world's leading researchers in the sports nutrition industry as part of our team and put them on the task of creating a safe and effective evidence-based supplement. 
OnPoint – a precise blend of antioxidant-rich, thermogenic botanicals, and our EXCLUSIVE ingredient, IriThin™.
IriThin™ is an ingredient derived from fermented soybeans. Irithin is not found in any other supplement on the market. As with all HALEO supplements, we believe in smart supplementation.  
We use no chemicals - just the best nutrients mother nature provides.  We back our commitment to true, safe, and pure ingredients by third party testing to prove every HALEO supplement meets our label claims. 
OnPoint- How it helps your diet:
Formulated with research-supported ingredients at proper doses, OnPoint works by:
• Providing a smooth and clean energy boost with NO crash and NO jitters
• Stimulating thermogenesis
• Numerous other health benefits

OnPoint's multi-faceted approach, helps you feel more healthy, and contains antioxidants.
We hope that OnPoint helps you achieve the best shape of your life, as much as it has helped us.  
OnPoint - Scientific Overview:
Irithin™ KEY FACTS:
IriThin™ contains PQQ (Pyrroloquinoline quinone) a normal component of foods such as fermented soy bean.

Capsimax™ KEY FACTS:
Reduces calorie intake
Stimulates an increase in energy expenditure/thermogenisis 
Features an award winning beadlet technology allowing for consumption of red hot peppers and their actives without the discomfort from red hot pepper consumption
Green Coffee Bean™ KEY FACTS:
Green Coffee Beans are coffee beans that have not yet been roasted.  In its natural raw non roasted state, Green Coffee Beans are high in chlorogenic acid.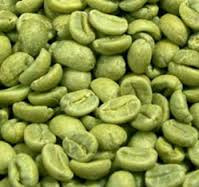 Green Tea Extract™ KEY FACTS:
Provides Antioxidant Support
Stimulates thermogenis
Helps to maintain elasticity of vessels 
Helps to regulate cholesterol
May help to improve concentration and learning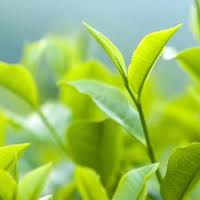 Caffeine™ KEY FACTS:
Improves physical performance
Helps you to focus