Designed to improve the quality of your sleep and to shorten the time you need to fall asleep. A powerful natural tonic helping your body and mind with deep rest.
Sleep Well
SleepWell is designed to improve the quality of your sleep and to shorten the time
you need to fall asleep. By combining 5 certified ingredients, SleepWell is a powerful
natural tonic for the days your body and mind need a deep rest.
Ingredients:
GABA (gamma-aminobuytricacid)
GABA is a neurotransmitter that naturally occurs in the brain. It helps to sedate and
calm you down. GABA can be found naturally in broccoli, green vegetables, spinach,
potatoes, bananas, fresh seeds and nuts, onions and eggs.
Chamomile Flower Extract
Regarded as one of the most ancient medicinal herbs known to mankind, dried
chamomile flowers have numerous, widespread health implications thanks to their
high level of antioxidants like flavonoids and terpenoids. Chamomile is a gentle herb
mostly ingested as a tea or encapsulated for calming purposes. Besides, chamomile
promotes relaxation as well.
Passion Flower
This beautiful flower, also known as Passiflora Incarnata, is a perennial climbing vine
originating from the tropical rainforests of South America. Modern day herbalists
recommend it as a powerful herb to treat stress, anxiety and to help the mind
prepare for a restful night's sleep.
Lemon Balm
For more than 2,000 years Lemon Balm has been cultivated as a culinary and
medicinal plant that calms the mind. Lemon balm also encourages a restful sleep,
especially for those who have trouble falling asleep.
Melatonine
SleepWell contains Melatonin. Melatonin occurs naturally in the human body.
The European Authority for food safety (EFSA) has scientifically proven that
melatonin:
✓ Reduces the time needed to fall asleep
✓ Reduces the subjective feelings of a jetlag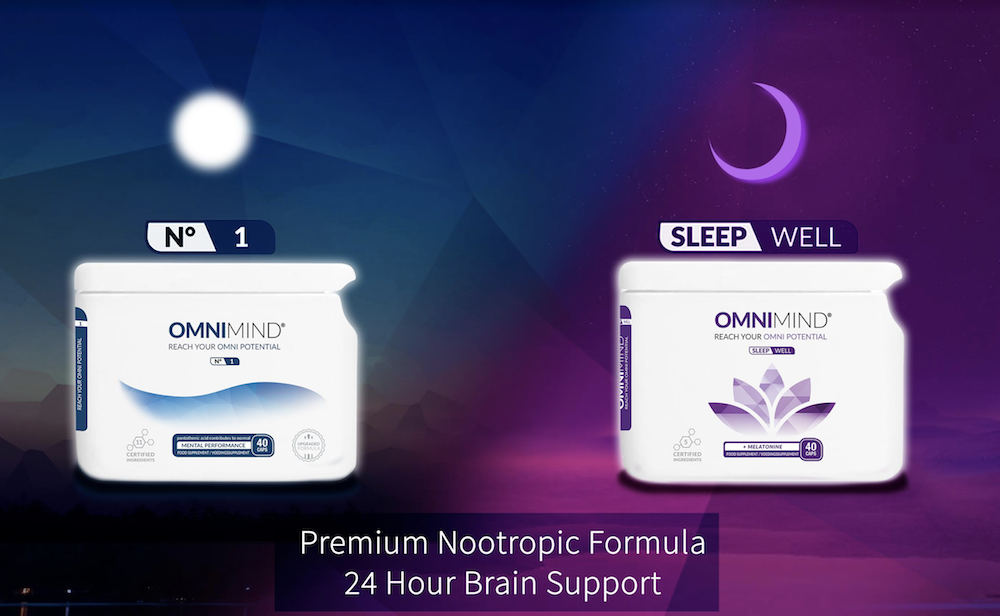 This new, state of the art nutraceutical from OmniMind® makes it the second in a
row. When taking OmniMind® N°1 Nootropic through the day and SleepWell at night,
OmniMind® provides us with 24-hour brain support.

4.65

stars based on

3

reviews

slaap een stuk langer en ook dieper met sleepwell


werkt wel , de dag erna voel je je nog steeds relaxed , komt dit door de gaba?
4.65

stars based on

3

reviews