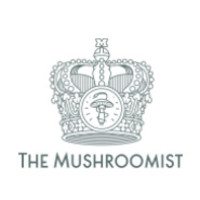 Integrating ancient knowledge into modern society
The Mushroomist is a unique symbiosis of professional mushroom cultivators and a medicinal herb extraction laboratory. Together we are finding new ways to integrate ancient knowledge into modern-day society. One way of doing this is by processing mushrooms into powerful full spectrum extracts that are easy to use on the go.
We cultivate, harvest and extract the mushrooms ourselves. This gives us control over every part of the production process, which is why we're able to offer you the freshest, purest, and strongest sustainably produced extract available.
The Mushroomist stands for:
Homegrown and wild crafted in harmony with nature
Full spectrum extract from fresh mushrooms
Easily absorbed
High potency (1 pipette = 3 cups of mushroom tea)
Only eco-friendly organic ingredients
The Mushroomist is now proudly offering: 3 different powerful tonics from medicinal mushrooms, that have been used by man from time immemorial. Each with their own special benefits and each coming in hiqh-quality Miron-glass.
Unlike normal glass, it allows only ultraviolet and infrared light to pass through. As a result, the active components degenerate much slower and your tonic is kept as potent as possible.