The idea behind Alpha BRAIN was to create a fully-balanced nootropic with ingredients that help to improve memory and concentration. Perfectly suitable for poker players, businessmen and sporters.
Alpha Brain - 90 capsules
Complete balanced nootropic
Alpha BRAIN is a complete, balanced nootropic created from scientifically tested Earth grown ingredients to specifically activate vital areas of neurotransmission. This is a nutrient combination for your brain that might lead to improvements in memory and general mental function. Alpha Brain® does not contain gluten. Alpha BRAIN is a complete, balanced nootropic and contains scientifically validated ingredients.

Nootropics are supplements and functional foods that help improve mental functions, such as cognition, memory, and concentration. What makes Alpha BRAIN unique among nootropics is the use of scientifically validated Earth grown ingredients to directly target certain brain functions in a balanced, yet potent combination.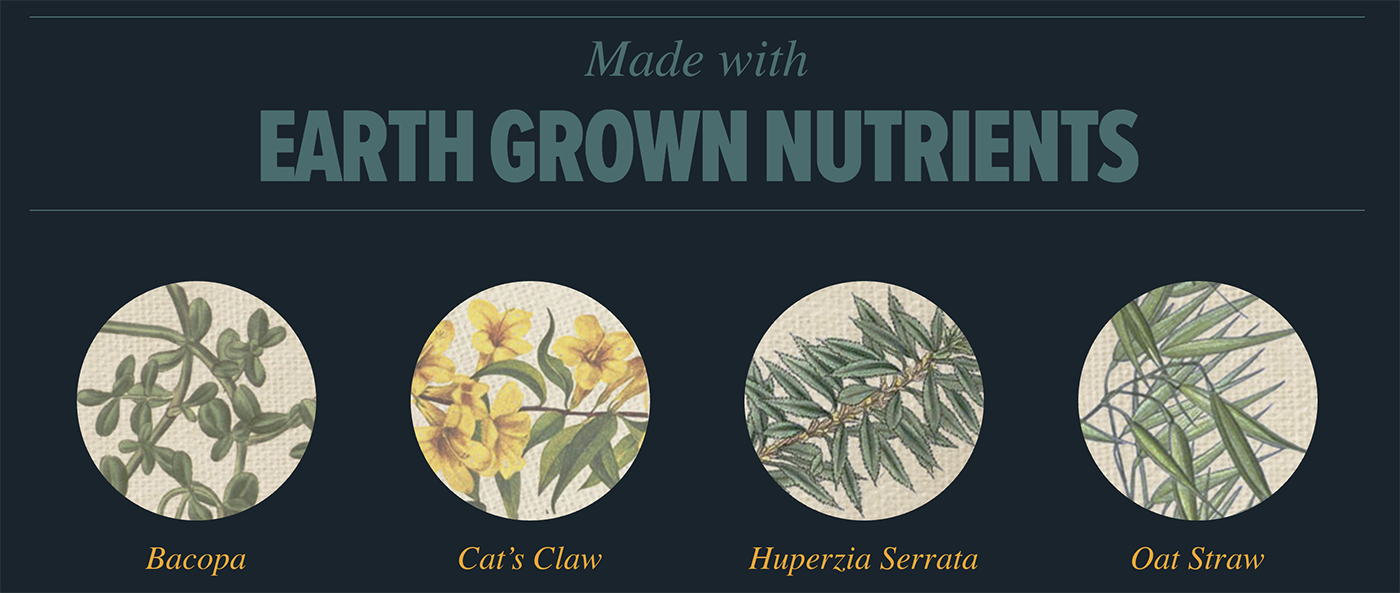 Cat's Claw — Rainforest Super Herb
The Amazonian rainforest is the home of cat's claw, revered by traditional cultures for its special properties. It is placed in the Alpha BRAIN formula for it's unique properties. Cat's Claw is the perfect joining of the rainforest's secrets with the miracle of today's advancements in phytonutrient extraction.
Vitamin B6
Pyridoxine (Vitamin B6) is one of the body's busiest vitamins, involved in a wide range of reactions. Vitamin B6 is beneficial for cysteine synthesis and the energy metabolism.
Alpha GPC (L-alphaglycerylphosphorylcholine / L- choline alfosceraat)
Derived originally from lecithin, Glyceryl Phosphoryl Choline is a phospholipid found concentrated in neuronal membranes.
Bacopa Monnieri (50% Bacosiden)
Bacopa monnieri is an Ayurvedic herb found in the marshlands of India, believed to help the body to enhance clear thinking. Ayurvedic masters have touted its cognitive enhancing effects for centuries, as Bacopa has been served to rajas and peasants alike. Bacopa monnieri might have a positive effect on brain system and might have short- and long-term memory enhancing effects. Furthermore, it might help to increase concentration and intelligence. Because of its acetylcholine enhancing properties, Bacopa monnieri helps to have healthy dreams.
P
terostilbene
One of the hottest extracts in the field of nootropics, pterostilbene is quickly surpassing its cousin resveratrol in popularity. Pterostilbene is a natural substance abundant in blueberries.
L-Tyrosine
L-tyrosine is an important amino acid.

L-Theanine
L-theanine is one of the major reasons why green tea is much smoother than any other caffeinated beverage. Closely related to the GABA mechanism and easily absorbed by the body, L-theanine can help the body provide to achieve a soothing sensation.
Oatstraw (Avena sativa)
Oatstraw has numerous benefits for the body. It helps to maintain joint flexibility, to improve the digestion and to maintain skin health. Our formulation is extremely powerful, with a 20:1 concentration, and assists in making Alpha BRAIN a balanced nootropic.†
Phosphatidylserine
Phosphatidylserine (PS) is an important lipid compound found within brain cell membranes. PS is isolated from soy beans.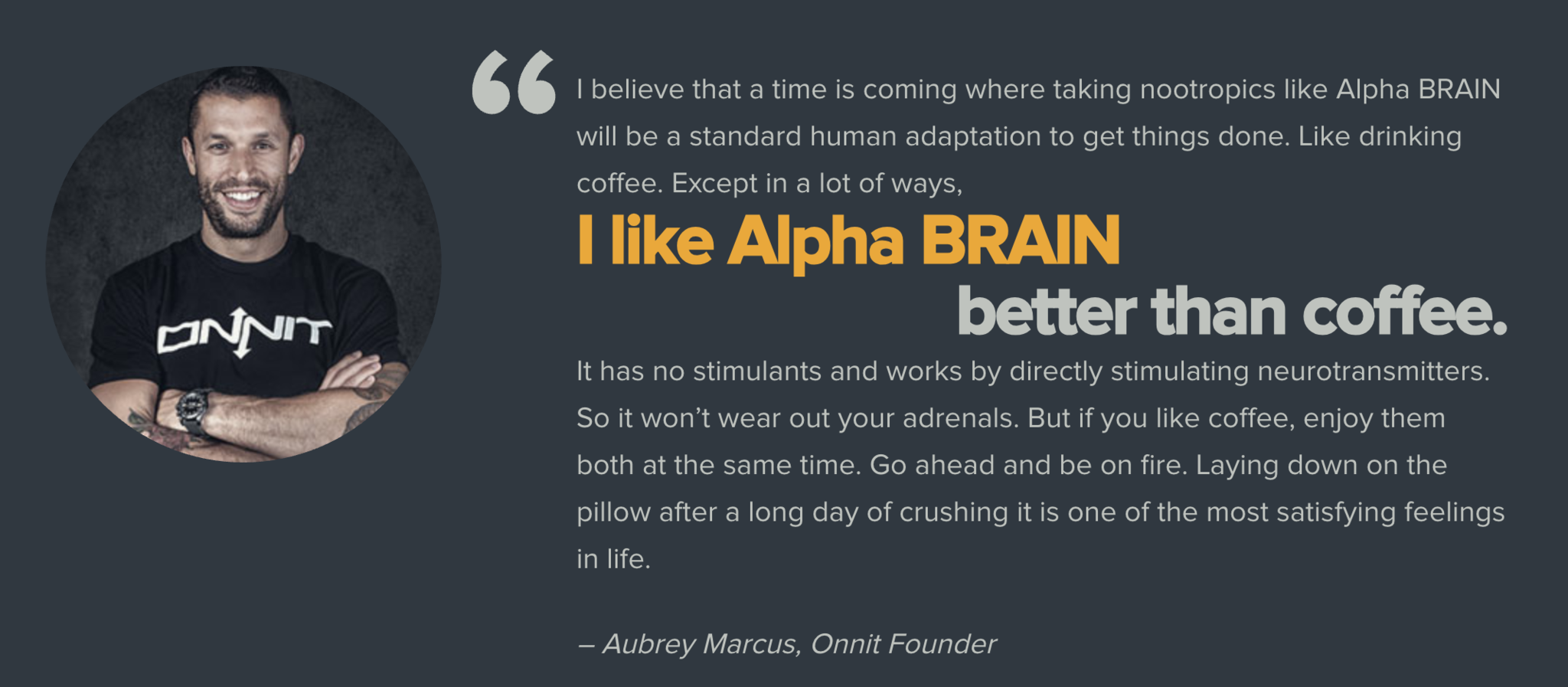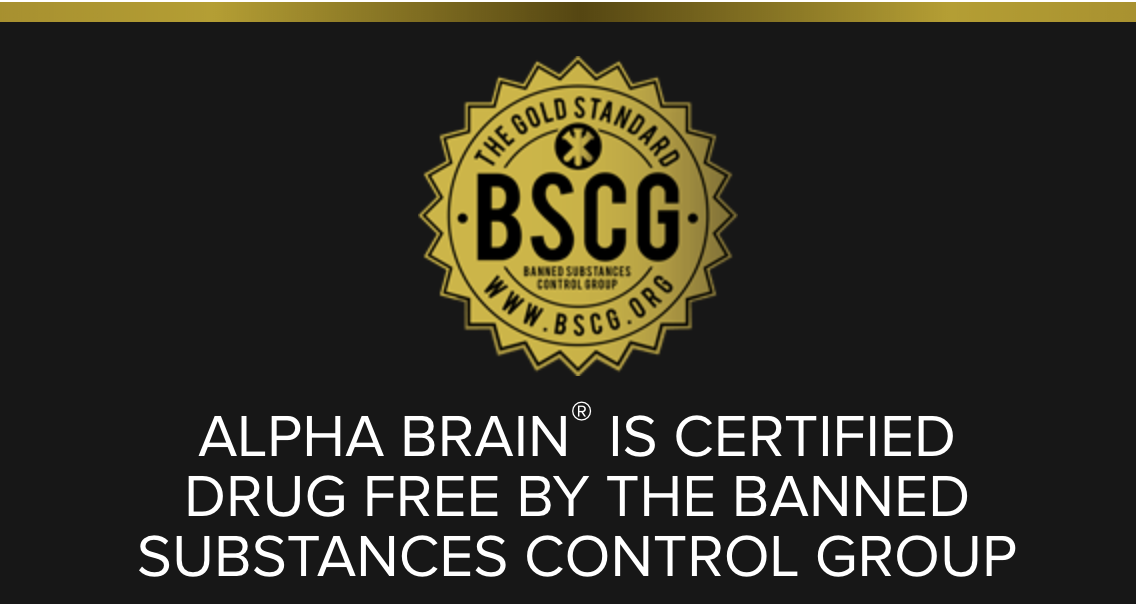 4.65

stars based on

3

reviews

AB is the second Nootropic i've tried. It definitly enhances my mood and concentration but it could use a little kick. Coffee does work. iIm currently trying a combo of 1cap paneuromix version 5 with 2 caps AB in the morning. This currenlty does the trick just right

First nootropic I ever tried. Works great. Especially in Combination with Coffee I feel a very keen fine tuning in my concentration. Thinking is more present, brain fog reduced. With nearly 1€ per Capsule not that cheap. That's the only disadvantage I guess.

This is the first Nootropic I have eve tried. It works for me. Helps to focus on tasks. Helps to stay concentrated, and away from distractions.
4.65

stars based on

3

reviews