Products tagged with Joint Mobility
Collagelatin
has been added to your shopping cart
Grass-fed CollaGelatin™ provides twice as much collagen protein as plain gelatin, so you can make amazing desserts with even more benefits.

Adding collagen and gelatin to meals adds necessary amino acids often missing in the Western diet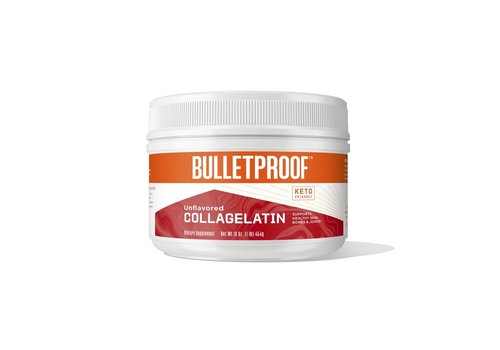 Steel Club - Onnit
has been added to your shopping cart
Onnit's supreme quality 100% steel clubs are an excellent tool to enhance your primal fitness. Originally developed in ancient Persia as a means for conditioning soldiers and wrestling competitors.
Mobility Bands
has been added to your shopping cart
Proper physical fitness requires more than maximum strength and everlasting endurance, it requires mobility. At Onnit Academy, we call this skill "Durability," the ability to sustain work while withstanding wear or damage, a facet that is impacted la...
Bulletproof Fudge Brownie Collagen Protein Bar
has been added to your shopping cart
Mini, but mighty, grass-fed Collagen Protein Bites have a rich fudge brownie flavor that will satisfy your taste buds.